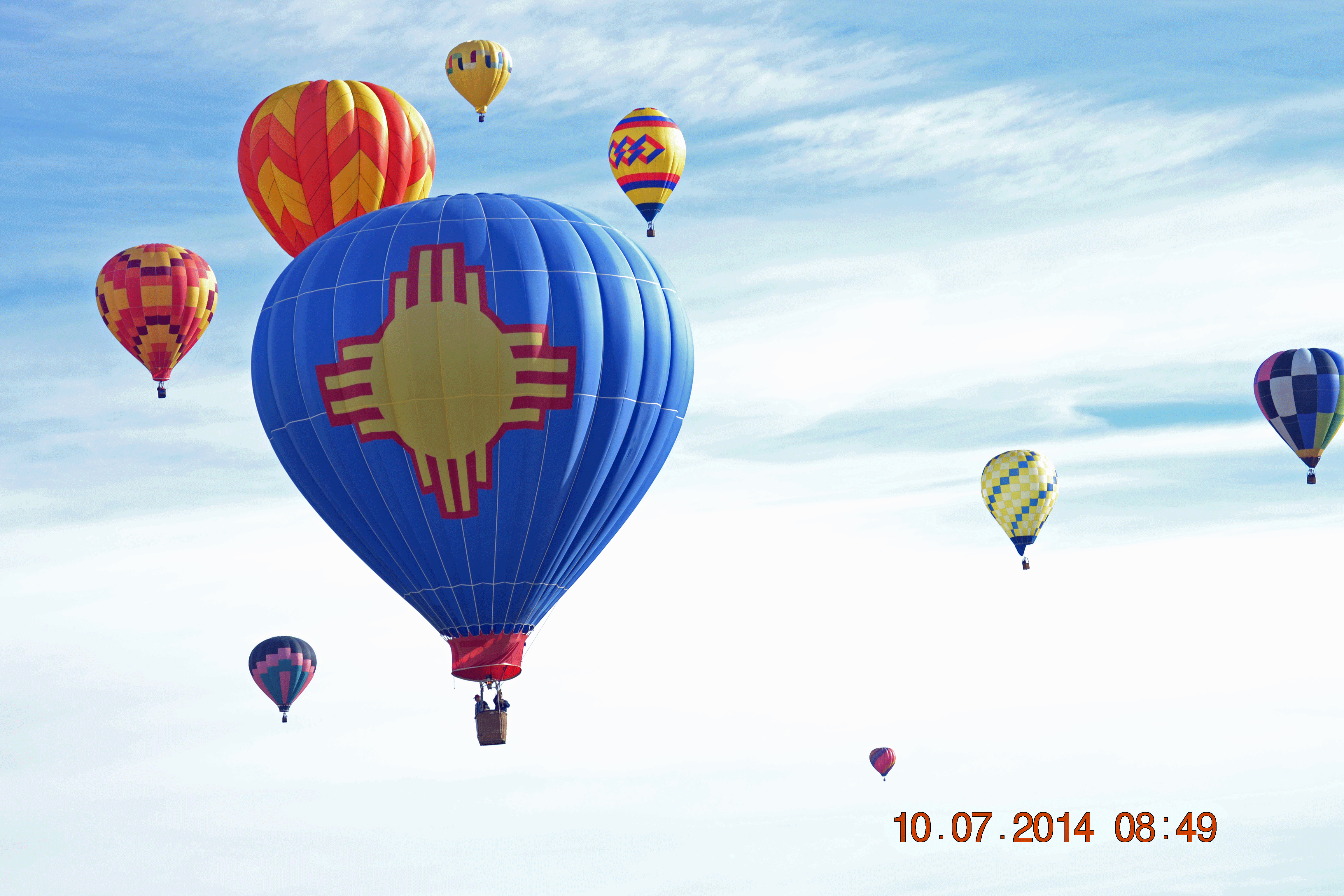 Summary: Balloon Fiesta 2014
Sun Flyer participates in another successful Albuquerque Balloon Fiesta
It was the best of times, the best of times. Sun Flyer participated again in another successful balloon fiesta. Weather was a problem on only 2 days when wind prevented ascension. There were some highlights :
Frank Bacon was made a master balloon pilot for 40 years of flying without an accident
Sun Flyer finished in 71st place out of 285 pilots who finished competition
Josh and Scott landed in a neighborhood and were rescued by the "Golden Girls"
John provided his short bus and as usual kept the trains running on time with his expertise
Paul provided his trailer, much needed by the Sun Flyer pilots and crew
Frank's birthday was the last day of the fiesta
As usual, it was a team effort. The crew of Sun Flyer, fuelled by donuts and burritos, were entertained with good humor and banter.
Main menu
Weather Summary of Balloon Fiesta October 3 through October 12, 2014
Temperature and Wind Data for Balloon Fiesta, October 2014
Date
MaxTemp
MinTemp
WindSpeedAvg
WindSpeedMax
2MinDir
PeakWindSpeed
October 3
77
45
4.9
13
20
17
October 4
80
49
8.1
24
340
29
October 5
79
51
11.2
20
320
30
October 6
83
50
6.7
20
320
25
October 7
81
51
3.1
10
30
14
October 8
69
58
6
16
220
20
October 9
69
53
5.8
28
220
33
October 10
64
55
11
23
80
26
October 11
69
50
5.9
15
310
18
October 12
75
50
18.7
49
300
67
Source:Climate Data National Weather Service
Main menu
Links to parts of this website and external websites